6 Ways to Modernize Your Endpoint Protection
For most of the computing era, the concept of protecting your endpoints didn't really exist beyond antivirus software. After all, we didn't refer to them as endpoints until very recently. Now, with the proliferation of endpoint devices attaching to networks, the endpoint is the new perimeter.
Still, antivirus software is a security solution that ticks all the boxes from a regulatory, compliance, and governance audit perspective. However, the problem is that today's antivirus software delivers little real security in the face of a modern threat landscape.
Security Breaches are Increasing Faster than you can Keep Up
Despite antivirus software being installed on almost every endpoint (and server) on the planet, we are seeing a rising tide of security breaches via the endpoint as traditional antivirus fails to adequately protect them.
Antivirus is a 'signature-based security tool', meaning it can only protect against known threats and, in a plodding, reactive way, only protect you from those threats once they have already breached your network. Threat actors program net new malware specifically to bypass antivirus. They are doing it at such a high volume and speed that signatures can't be created fast enough.
A recent study1 discovered that upward of 70% of cybersecurity breaches originated on the endpoint and that 42% of those endpoints were completely unprotected. It doesn't matter if it's a desktop, laptop, POS terminal, server, cloud host, network printer, or smartphone- endpoints are prized targets for hackers.
To stay ahead of the bad guys, organizations must turn their attention from responding to known threats to preventing unknown threats. In other words, they must focus on preventing that which they do not know about.
But how do you prevent an attack from an unknown threat on your endpoints?
1. Invest In Modern Endpoint Security Tools
The foundation of robust endpoint cybersecurity is strong technology. Specifically, technologies that enable real-time detection and response, algorithmic learning, and network isolation at machine speed.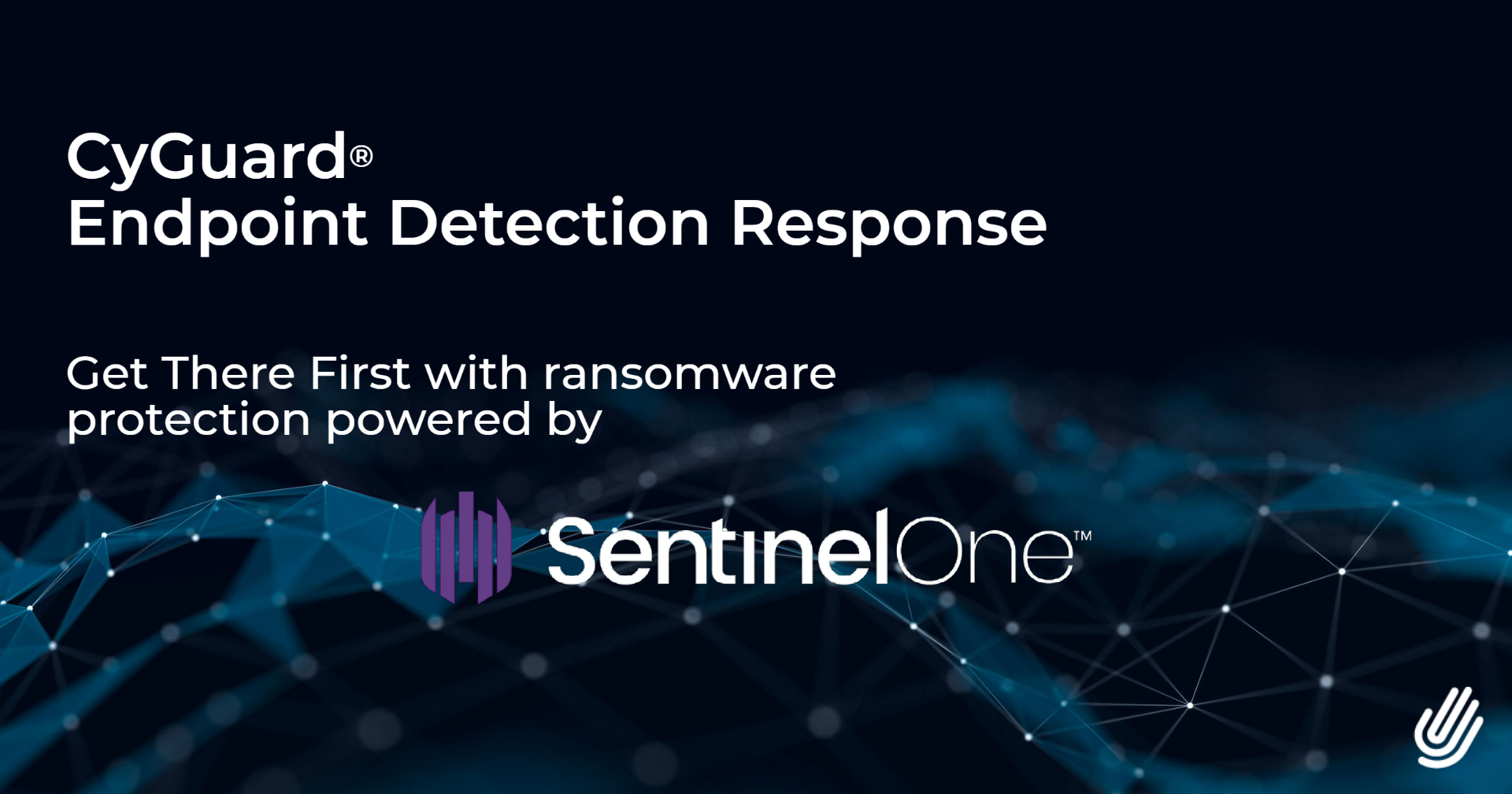 Digital Hands' CyGuard EDR solution, powered by Sentinel One, safeguards your organization with AI-based protection and autonomous response at machine speed, proactive threat hunting, and automated threat resolution.
With rapid deployment and implementation, you'll have reduced response time, complete root-cause visibility, and increased protection from future attacks so that you're always staying steps ahead of the bad guys.
2. Enforce a Least-Privilege Policy
If all employees had administrator access on their machines, any of them could deliberately or inadvertently install malware without any kind of security controls stopping them. For that reason, it is a best practice to enforce a least privilege policy and only provide an employee with the privileges they need to do their job.
If an employee needs more privileges on their machine, ensure they go through a security process and log everything. This will help monitor the process which governs administrative rights and ensures they are applied at the appropriate level.
3. Enforce Application Control
Tightly controlling applications allows you to restrict the permissions of applications and specify which applications are allowed to access data and systems. By creating individual permissions for each application on your endpoints, you can isolate applications if they become a problem and limit the damage if services are compromised.
4. Segment Networks
By properly segmenting networks, you can isolate groups of endpoints and services, restricting data transfer and traffic between networks and ensuring that your endpoints only access data they are authorized to.
Network segmentation restricts lateral movement across IT infrastructure if a hacker penetrates security. By segmenting networks and creating layers of security zones, you can create multiple authorization and authentication points. Endpoints, applications, and your employees are required to pass through these before they can reach more sensitive data.
Network segmentation can also stop the spread of malware and ransomware as traffic is filtered between network segments which prevents the malicious software from identifying other vulnerable end points.
5. Enforce Secure Sign-In
Enforce the use of multi-factor authentication (MFA) for your access points. This includes verification codes sent by SMS or email, one-time passwords, and biometrics.
Implementing an MFA solution is more complex than implementing single-factor authentication, but pays off with a dramatic improvement in access security.
If you find it prohibitive to implement MFA across all systems, make sure to use it for accessing the most sensitive data and systems. Enforce strict password policies and try to use passphrases which are easy for employees to remember and harder for threat actors to crack. Make sure your password policy doesn't allow employees to use the same password across different systems or applications.
6. Regularly Patch your Systems
Your endpoints are connected to appliances and systems on your network. Vendors are constantly releasing patches to plug holes in their systems, but patching and remediation at the frequency required can challenging due to limited resources.
By utilizing Digital Hands' Vulnerability Management solution, you can prioritize what updates and patches need to be fixed now, and which ones can wait until later. This risk-based approach will protect your organization from vulnerabilities that can lead to data loss, compromised identifiable information, regulatory compliance violations, and DDoS attacks.
By staying on top of your patching and remediation, you stand a much greater chance of heading off an attack or an infiltration before the attacker can exfiltrate any sensitive data, turning it into a data breach.
About Digital Hands

As a new kind of MSSP, Digital Hands is how organizations are getting ahead of the bad guys in a world where compliance alone is no guarantee of protection. Too many companies invest in cybersecurity solutions, follow the recommendations, achieve compliance … and then still get breached. You've got to get to your exposures before the bad guys do. 
To Get There First, you need to:
See More – because you're working with an innovative partner who's seen it all before and can see what's coming next.
Flex More – because you have a composable security model that lets you adapt to changing needs and evolving threats without having to rip and replace.
Do More – because you have the technology and services that not only tell you what's happening now, but what to do about it, and how to prevent it from happening again.
Only Digital Hands gives you this "See more, Flex more, Do more'' approach. That's why organizations with some of the most sensitive data of all – such as hospitals, financial institutions, law firms, and government agencies – continue to give Digital Hands an industry-leading CSAT of 98% year after year after year.
1 What is Endpoint Management?; Absolute