Tackle Security Gaps with Cybersecurity Risk Management
What is cybersecurity risk management?
Cybersecurity risk management encompasses the identification of risks, assessment of those risks, and the design and implementation of controls to reduce that risk to an acceptable level. This isn't the goal of risk management; rather what is important is to have an honest appraisal of your firm's risk so that you know how you are protecting against certain forms of cyber risk and where your other liabilities exist.
Cyber risks are everywhere
The cyber threat landscape is vast and constantly evolving. Surprisingly, most threats are not out of malice or from evil hackers. Cyber risks include everything from compliance requirements and natural disasters to human error and ransomware.
Regulatory, legal, and contractual compliance requirements
Maintaining compliance is difficult enough when you know the requirements you have to follow. It's practically impossible if you haven't researched all of the avenues of compliance requirements to generate and maintain a comprehensive list. These avenues include privacy and breach laws at the state, federal, and international levels; procurement requirements such as CMMC and SPRS; contractual requirements from both your vendors and customers; and cybersecurity insurance requirements.
Supply chain
All around the globe, we rely on supply chains for food, clothes, everyday necessities, and more. Unfortunately, organizations are constantly at risk of supply chain cyber-attacks. Supply chain networks are full of hubs and spokes of manufacturers, suppliers, transporters, and other service providers, which all contain vulnerabilities. Some threats may include insertion of counterfeits, unauthorized production, tampering, theft, insertion of malicious software and hardware (this is how the devastating SolarWinds breach occurred), and poor manufacturing and developmental practices.
Ensuring the integrity, security, and quality of the products and services within the supply chain is the foundation of a secure supply chain according to the NIST Supply Chain Risk Management Project. It's critical that organizations understand their supply chain risks and how to respond to them.
Human error
In a study performed by IBM, it was discovered that human error is the main cause of 95% of cyber security breaches.
Human error is the unintentional action or lack thereof by end-users that causes, spreads, or allows a security breach to take place. This could be anything from clicking on a suspicious link, using a weak password, downloading a malware-infected attachment, or falling victim to social engineering.
In order to reduce this risk, organizations must implement a cybersecurity risk management plan and offer frequent cybersecurity awareness training.
Malicious insider threats
A malicious insider can pose a serious risk due to their intent to damage coupled with their legitimate access to a company's systems and data as well as their knowledge of the cybersecurity infrastructure. These threat actors could be disgruntled employees, contractors, business associates, or any other personnel with access to a company's facility.
According to the Department of Homeland Security (DHS), "insider threats are the source of many losses in critical infrastructure industries. Additionally, well-publicized insiders have caused irreparable harm to national security interests." DHS stressed that the threat posed by trusted insiders is significant and will only continue to grow in today's world of information sharing.
Hackers
Hackers come in all shapes and sizes. Ethical hackers specialize in helping firms identify their vulnerabilities to better protect their systems and data. Adversary hackers, on the other hand, try to breach companies for fun or profit and have varying levels of skill sets and tools at their disposal. There are also "hacktivists" who carry out a variety of cybercrimes in support of a political or religious cause.
The Cybersecurity and Infrastructure Security Agency (CISA) explained how the large population of hackers poses a relatively high threat for disruptions causing severe damage. CISA said, "As the hacker population grows, so does the likelihood of an exceptionally skilled and malicious hacker attempting and succeeding in such an attack."
Why is cybersecurity risk management important for businesses?
Cyber risk is not stagnant. It constantly changes and requires a cybersecurity risk management plan to stay on track. Cyber-attacks can cause serious disruption and result in significant loss, including losses in revenue, reputational harm, legal issues, and proprietary data loss. It's significantly less costly to proactively implement a cybersecurity risk management plan than it is to wait and act reactively only after you experience a cyber incident.
To see return on investment through your cybersecurity program, it's important to understand and implement the following controls:
Cybersecurity awareness training
Cybersecurity awareness and social engineering training involves keeping your employees well informed of the importance of cybersecurity and the responsibility of everyone to practice safe and secure day-to-day operations. Educate your employees on how to recognize and respond to cyber threats, including phishing, spear phishing, baiting, and pretexting. By increasing your employee's knowledge of social engineering training, they can serve as an added layer of protection to a proactive email phishing solution.
Access control
Organizations should actively manage their access control and participate in best practices such as multi-factor authentication (MFA). When access controls are effectively put into place, it reduces the risk of human error and a data breach. Access controls only permit authorized individuals to access information and information systems – creating a secure environment.
Malware Detection and Response
As malware grows increasingly sophisticated and prevalent, it undermines the effectiveness of traditional enterprise antivirus software. Your organization needs a modern endpoint detection and response (EDR) solution capable of quickly detecting sophisticated anomalies and threats on your network, and then rapidly take action to remediate them.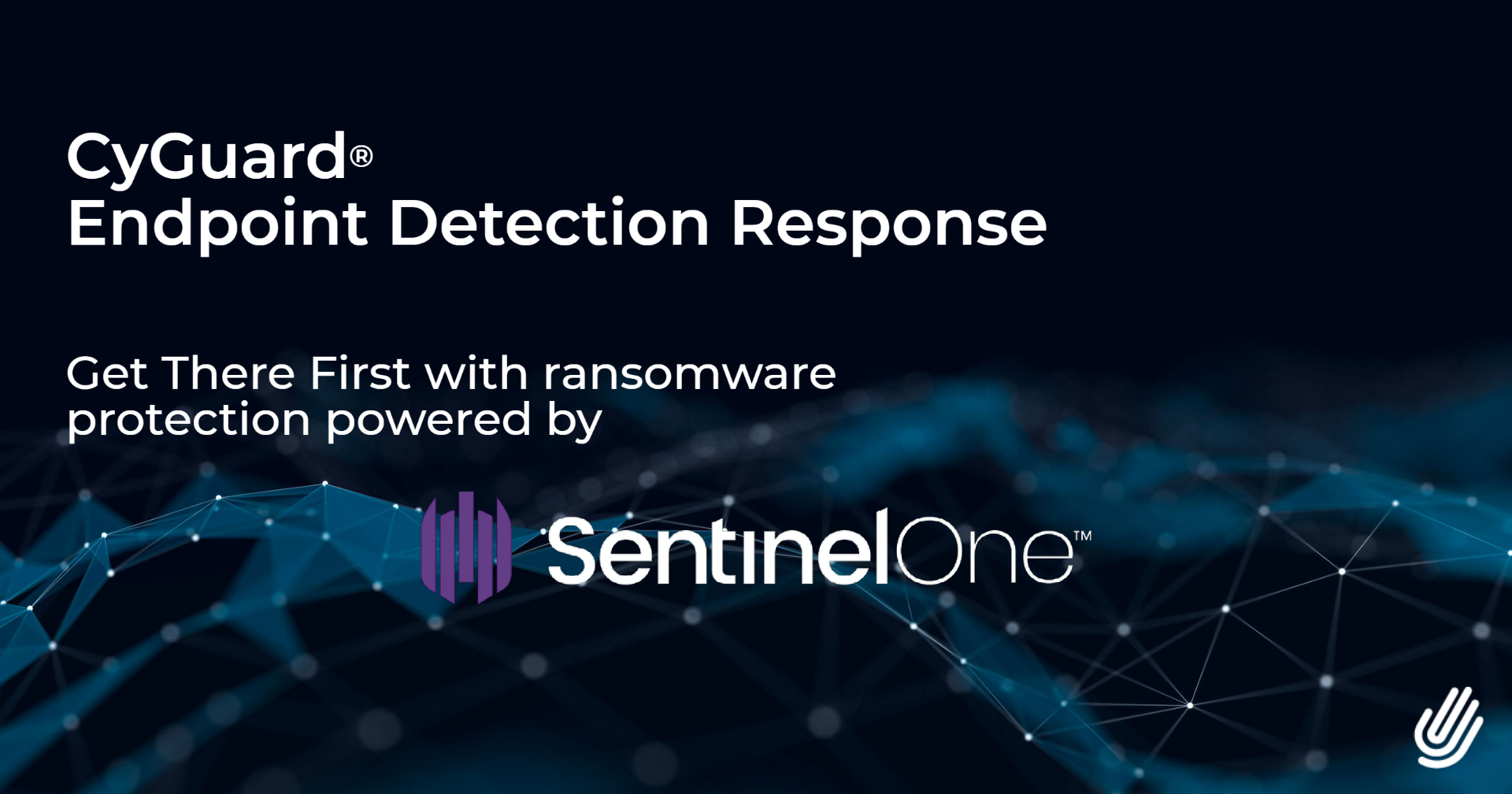 Frequent patch prioritization and management are critical to risk management. You must effectively identify, prioritize and remediate vulnerabilities on network equipment, operating systems, applications, and often appliances connected to your environment to protect your organization from vulnerabilities that can lead to data loss, compromised identifiable information, regulatory compliance violations, and DDoS attacks.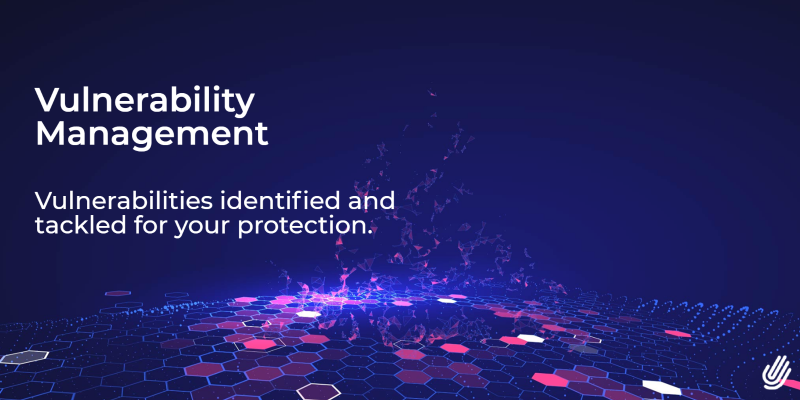 Hardware and software asset management
Hardware and software asset management is another critical part of cybersecurity risk management. Maintaining asset lists allows companies to better manage vulnerabilities and understand when an unknown and potential malicious asset is on the network.
Adopting a compliance framework
With so many considerations, it's easy to overlook a part that could lead to a risk. Therefore, the adoption of a cybersecurity framework is so important as it ensures that no components are missed due to oversight or lack of knowledge. Risk management frameworks enable organizations to easily repeat secure practices and procedures, maintain their network, measure their progress, and confidently know where they stand in their cybersecurity maturity journey.
Why Digital Hands?
Maintaining a proactive cybersecurity posture and ongoing awareness of your key risks and vulnerabilities are a few of the best ways to defend against today's greatest threats. Digital Hands offers the skilled IT practitioners and end-to-end solutions and services to keep your organization ahead of every threat.
With over two decades of expertise, our SOC-as-a-Service model includes the knowledge to walk your firm through a formal risk assessment and develop an effective plan of attack specific to your organization's compliance and cybersecurity needs.