CyGuard Maestro™ - The Powerhouse behind Digital Hands' SOC
At the heart of the Digital Hand's Security Operations Center (SOC) lies Cyguard Maestro

™

, our proprietary security automation platform designed to enable our analysts to detect, analyze, and respond to threats more quickly, efficiently, and accurately. Maestro provides the essential tools and capabilities that allow our team to deliver a superior security service to our customers.
In this article, we will delve into Maestro's core functionalities, how it enhances our team's capabilities, and how it contributes to the exceptional security services we offer to our customers.
Maestro is a comprehensive suite of technologies that seamlessly integrates various components of our SOC, ranging from alert ingestion and threat intelligence to customer portal management. Central to Maestro is our proprietary Security Orchestration, Automation, and Response (SOAR) platform, which allows analysts and automation specialists to create automated workflows using a low-code visual interface. It's like assembling a structure using Lego blocks.
Complementing our SOAR platform, Maestro utilizes cloud-based, serverless applications for tasks that demand high performance and scalability. This flexible architecture is ideal for situations in which an abrupt increase in data volume occurs. In response to such events, our applications can automatically scale up to accommodate the heightened processing requirements.
Maestro is intentionally designed to empower and enhance the human side of security operations. By automating repetitive and mundane tasks, Maestro frees up our analysts to focus on more complex decision-making, allowing them to leverage their expertise and creativity in addressing sophisticated threats. The platform's intuitive interface and customizable workflows enable each analyst to tailor the system to their own individual strengths, fostering collaboration and knowledge-sharing among the team. By providing centralized access to relevant, real-time data, Maestro facilitates swift and informed decision-making, enabling our analysts to stay one step ahead of the adversaries. Maestro has 300+ API capabilities making it seamless and easy to be integrated into any organization's environment.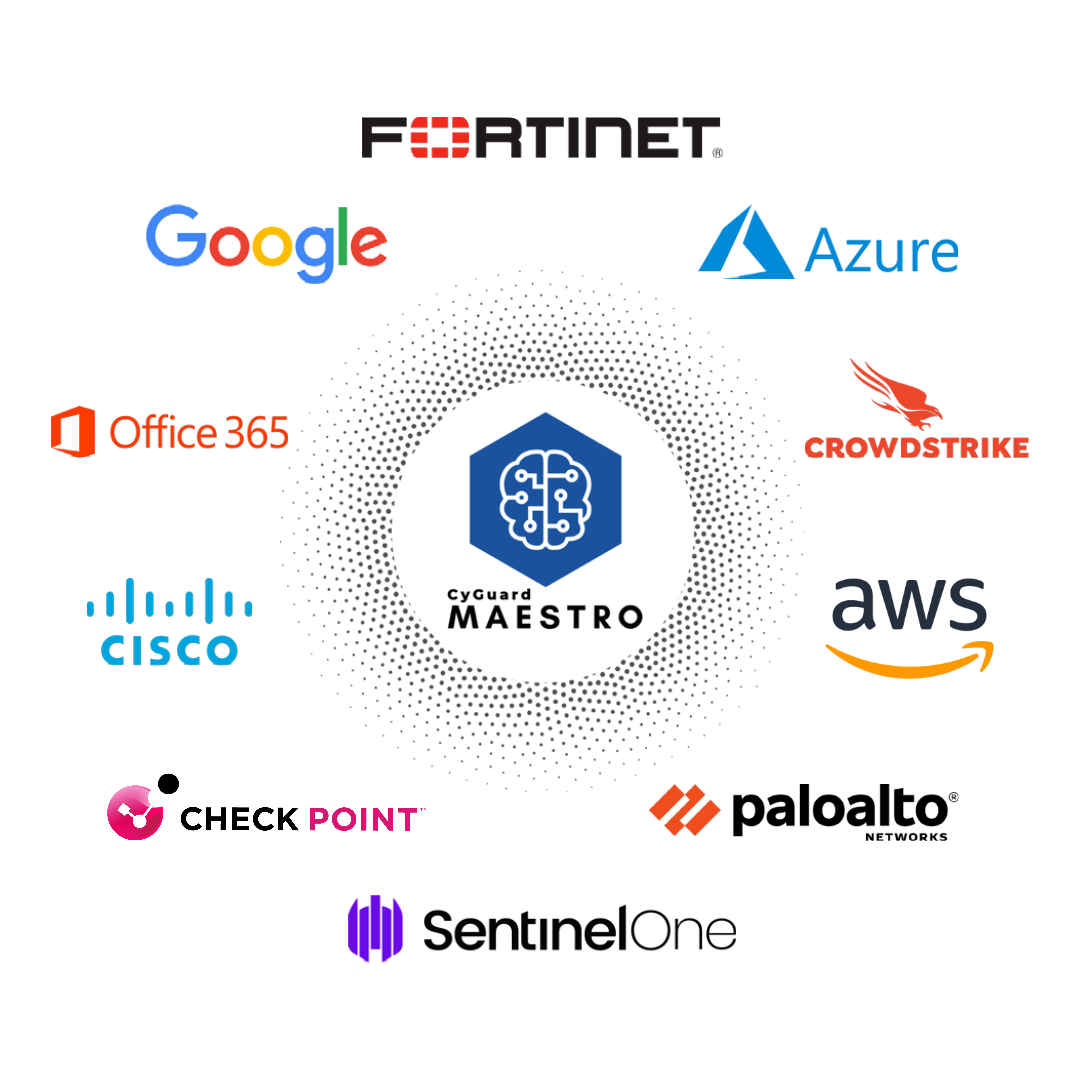 One of Maestro's most vital functions is alert ingestion. What we commonly call our "Ingestion Engine" is a component of Maestro that gathers alerts from various security products in use by our customers. This data-intensive process involves alert filtering and deduplication, which minimizes the noise and false positives assigned to our analysts. Ingestion Engine correlates similar security alerts based on defined criteria, enabling analysts to concentrate on true threats rather than being sidetracked by false positives.
This sophisticated data processing pipeline is not only efficient but also remarkably fast. Typically, just minutes elapse between the creation of an alert and its investigation by one of our analysts.
The technological foundation on which Maestro is built also serves as a launching pad for developing other innovative tools. One such example is our threat aggregation platform, Harbinger. This platform ingests and normalizes data from best-in-class threat intelligence sources. By leveraging an API layer, we can query this data in various ways like enriching alerts and facilitating more in-depth investigations for our analysts. This threat intelligence feature is essential to our security operations.
A recent addition to the Maestro toolkit is our data warehouse, which we constructed using Google Cloud's Big Query. This serverless, petabyte-scale technology stores raw data from all our sources, empowering advanced analytics, reporting, and threat-hunting capabilities. Although still in its nascent stages, we foresee tremendous potential in Big Query to develop new, cutting-edge security tools that further augment our analysts' capabilities.
Another essential component of Maestro is the customer portal, which offers our clients a transparent view of their security posture. This easy-to-use interface enables clients to review alerts, access reports, and communicate with our analysts in real time. By providing a window into our operations, we strive to maintain a high level of transparency and collaboration with our customers.
Maestro serves as the machine-side powerhouse of our SOC, enabling our analysts to operate efficiently, effectively, and securely. With its extensive range of capabilities, from alert ingestion to its data warehouse, Maestro plays a pivotal role in safeguarding our customers from the ever-evolving landscape of cybersecurity threats.
At Digital Hands, we take immense pride in our trailblazing technologies and are dedicated to remaining at the forefront of cybersecurity, delivering the highest level of protection for our clients.